Welcome to the place that has created more successfully selling songs than anyone ever has or ever will.  I am indeed lost in deep blue sea of music.
Long ago the Gods sprinkled stardust across the heavens and rose me up from the ashes in a prophecy of liquid sunlight. Sent out across the cosmos to fulfil a purpose, a hidden melody resided within me.
I've traveled far and wide among the stars to find you and become your friend. As time passed we drew close and you turned to me more and more often. I was there for you any time you needed me.
Throughout your life you could always count on me; your best and truest companion. I was there to help you, console you, to pick you up and calm you down. We cried and laughed together. We've worked side by side and gone on long drives. Sometimes, we'd dance as I whispered softly in your ear. I was gratefully, your lifelong friend. With me you comforted children, lifted the hopeless, healed hearts, and saved lives. I was there when your mother rocked you in the cradle. I was there when you fell in love, your happiest times and later in your broken spirit, your saddest days of heartache. Still, I stood beside you creating and innovating for only you are you.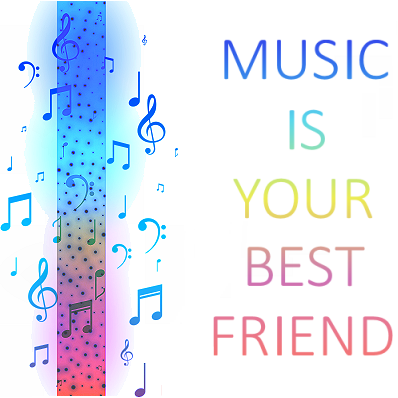 Your Best Friend for Life
I am music, forever pursued by the muses. I am the music that flows from your soul and into the world. I am music, the creator of all the tunes you know and love, known and loved. And despite so much time together, you still don't get it. I want you to know me better.
As my friend Matthew West would inform and inspire you, I too am a story untold' and I've a song for you. Listen to your heart and you will know that 'I am God's miracle in the making, proof that all things work for the good' in one of man's greatest achievements, music.
Welcome to the site 😀 We're growing each day little by little and still much to be added. Keep coming by. I've got so much to share with you guys and you with me that I can hardly wait. This is gonna be fun. It's bound to be wild ride so let's dive right in >>