Welcome to the place that has created more successfully selling songs than anyone ever has or ever will.  I am indeed lost in deep blue sea of music.
When I was a kid growing up back in the 60s they used to tell me that in America, I could be anything I wanted to be. I thought it meant I could achieve most anything I wanted to. So, I developed a love for music.
I became your friend. I was there for you any time you needed me. Throughout your life you could always count on me; your best and truest companion. You may not know me but I was always there.
 I was there to help you, to guide you, to pick you up and calm you down. We cried together and laughed together. We've worked side by side and gone on long drives. Sometimes, we'd party a little and maybe dance as I whispered in your ear. I was, gratefully humble, your lifelong love.
With me you comforted children, lifted the hopeless, healed hearts, and saved lives. I was there when your mother rocked you in the cradle. I was there when you fell in love, made love, or fought and made up later. And all along, you stood before me in imitation, sometimes creating and innovating.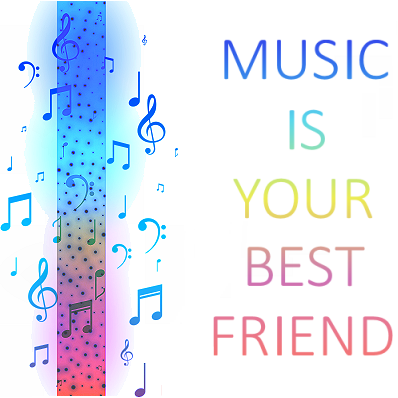 Your Best Friend for Life
I am music. I am the music that flows from your soul and into the world.  I am music, the creator of all the tunes you know and love, known and loved. And despite so much time together, you still don't get it. I want you to know me better.
As my friend Matthew West would hopefully inform and inspire you, I too am a story untold. 'I'm the news that nobody expected; never a part of the plan. I am God's miracle in the making and I know we can do better. We should do better.
Welcome to the site 😀 We're growing each day little by little and still much to be added. Keep coming by. I've got so much to share with you guys and you with me that I can hardly wait. This is gonna be fun. It's bound to be wild ride so let's dive right in >>