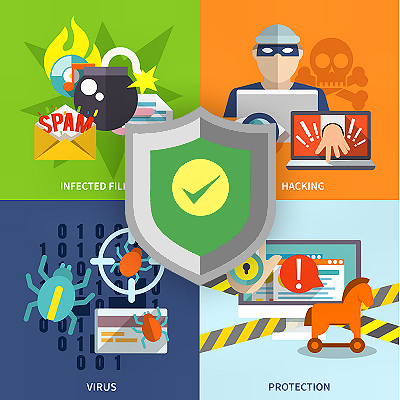 Security Musicalhelp.org cares about your online privacy and security concerns. When you visit the musicalhelp.org website, you are safe from any invasion of your privacy or distribution of your personal information. Musicalhelp.org subscribes to SiteLock, who verifies through site scans on every visit that no spyware, viruses, or malware exist on the musicalhelp.org domain. Musicalhelp.org is also Symantec SafeSite Verified as a safe virus and malware free atmosphere. No attack nor identity theft worries reside on this domain! Musicalhelp.org strives to be one of the safest sites on the web. Make a musicalhelp.org Security check now.
Privacy We are not in the business of collecting nor distributing information on our users or visitors. Use of your personal information and email addresses will be for the sole purpose of completing sales, payment and shipping of purchases, solicited inquires, or emails subscriptions. We will never sell or distribute your information to any person or organization. We do not randomly collect information and no personally identifying information is collected on our site users or visitors. We use completely secure servers for any financial transactions. See also the Advertising and Disclaimer.
Advertising & Cookies When we advertise online, which isn't very often, Musicalhelp.org uses Commission Junction as the server of client on site banner and text advertising. Commission Junction maintains and places advertisements specifically chosen by us on the musicalhelp.org domain. Through the use of cookies which merely identify www.musicalhelp.org as the affiliate advertiser, we provide you with links to the best advertisers at no risk of invasion of your privacy.
For your information only: Certain organizations online use interest-based advertising. These companies may use information about your visits to this and other websites in order to provide advertisements about goods and services of interest to you. The user information collected through interest-based advertising is used in accordance with Google's privacy policies. It is not used to identify users personally and we don't use personally identifiable information to show interest-based ads. You can review the Privacy Policy for Google Ads. The DoubleClick DART cookie is used by Google in the ads served on publisher websites displaying AdSense for content ads. When users visit an AdSense publisher's website and view or click on an ad, a cookie may be dropped on that end user's browser. The data gathered from these cookies is used to help AdSense publishers better serve and manage the ads on their site(s) and across the web. You may choose to opt out of the DoubleClick cookie at any time.
The www.musicalhelp.org website does not use the DoubleClick Dart cookie practice nor any tracking cookies other than those necessary for member account on site functions. Our search engine is powered by Google. Since the site is staff and member supported, musicalhelp.org does not use Google's AdSense for content. Google is responsible for material posted within their own search results.
Disclaimer Thank you visiting musicalhelp.org and The Musicians Online Handbook. We hope you enjoy and find it useful. The domain and site are the sole concepts, writings, content, creation, construction and property of RDBuras, www.musicalhelp.org, and www.designersvisual.com and reserve all rights status. Site Codes, pictures and content submitted by outside parties are identified by their origins in the page code and are the sole property of their owners or creators as well. We respect this and ask that you do too. Pictures, images, text and artwork of all types belong to their respective creators. Musicalhelp.org does not claim any work other than our own and does not maintain any copyrights or claims on outside materials though some will fall under our protection by being posted on the site. Theft of these properties is prohibited. While the public is allowed to access the site online, do not attempt to take, market, nor claim any materials on www.musicallhelp.org domain or The Musicians Online Handbook, including logos and slogans of ours, our affiliates, or other entities posted on the site without express written permission in advance. Should you need to reach us for further information use the site contact form. Musicalhelp.org is a nonprofit reference site posted for free use and viewing by the public.