The trombone - page under reconstruction.
Video left: R. Douglas Wright demonstrates the trombone.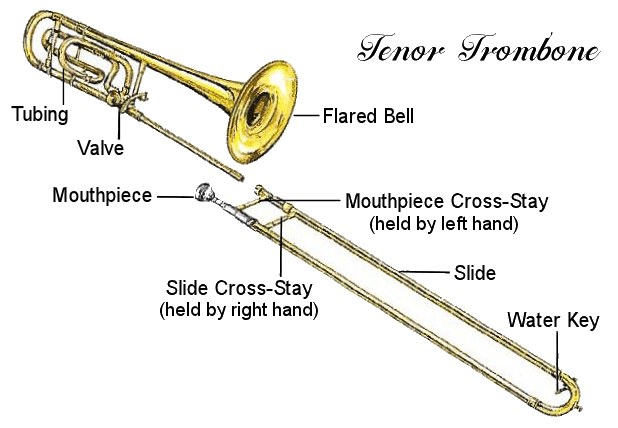 The Trombone player performs seated or standing holding the instrument with both hands.
The player leans the instrument slightly on the shoulders, blowing air into the mouthpiece while vibrating the lips.
The player holds the instrument with the left hand grasping the cross-stay closest to the mouthpiece.
The right hand grips the slide cross-stay while moving the slide in and outward to change the pitch of the tones played.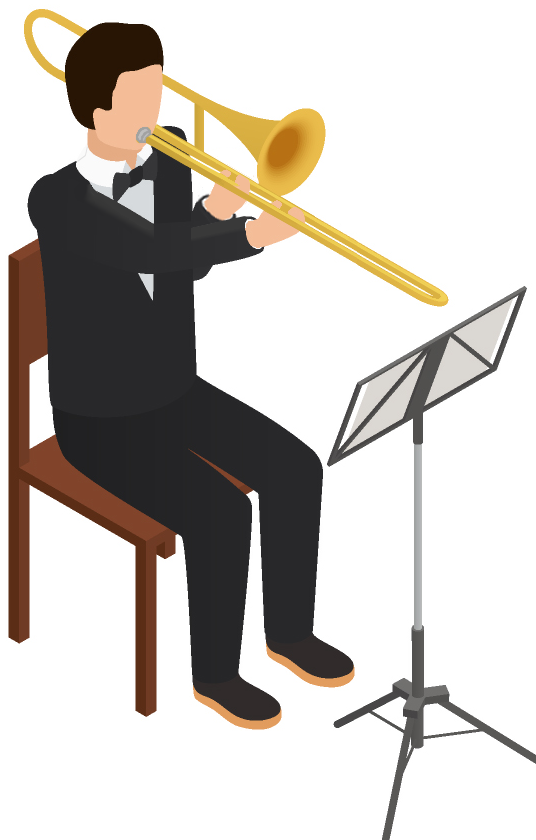 There are several types of trombones and similarly constructed instruments. See the different types of trombones on the Brass Section page. Image: bass trombone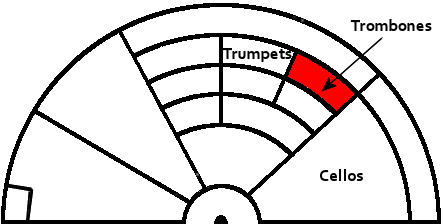 The trombones are seated toward the right rear in the orchestra, right of the trumpets and left of the cellos.
Noteworthy Trombone Players