The Operetta is a newcomer of musical forms born in mid 1850s France. Like it's predecessor opera, the operetta was immediately popular as a light form of comic opera with singing actors and dance. The first great operetta, 'Orpheus in the Underworld,' was written by Jacques Offenbach in 1858 which introduced the energetic new can-can dance.
Along about the 1870s Johanne Strauss II wrote his masterpiece 'Die Fledermaus (The Bat)' becoming known as the "Waltz King" of his newly founded Viennese school of commposing styles.
Composers like William Schwenck Gilbert and Authur Sullivan capped off the 19th century with pieces such as 'The Mikado' and 'HMS Pinafore.' Shortly thereafter Franz Lehár carried his style and the Viennese forms into the 20th century with 'The Merry Widow' which remains a popular favorite among composers and audiences alike.
In the early 20th century, operetta lost much of its composing popularity as the form became overshadowed by the new musical comedy. Audiences though still love the light and comical performance of an operetta.
Composed by Sigmund Romberg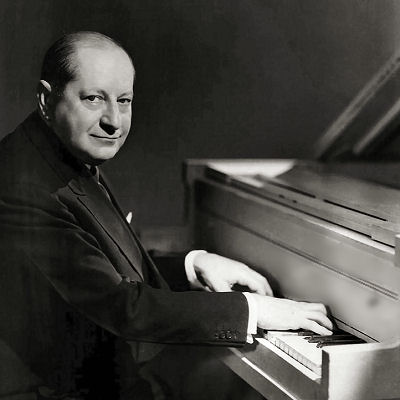 Renowned examples of the Operetta with composers arranged by date
'Orpheus in the Underworld'
William Gilbert & Authur Sullivan
William Gilbert & Authur Sullivan